var _gaq = _gaq || []; _gaq.push(['_setAccount', 'UA-7282598-3']); _gaq.push(['_setDomainName', '.longsard.fr']); _gaq.push(['_trackPageview']);
(function() { var ga = document.createElement('script'); ga.type = 'text/javascript'; ga.async = true; ga.src = ('https:' == document.location.protocol uno kartenspiel kostenlos herunterladen? 'https://ssl' : 'http://www') + '.google-analytics.com/ga.js'; var s = document.getElementsByTagName('script')[0]; s.parentNode.insertBefore(ga, s); })();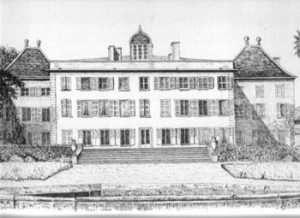 The Longsard Estate appears as early as the beginning of the 16th century anno 1503 königsedition download kostenlos. The estate that you are about to visit was built around the second half of the 18th century by Jean-Charles de Brun, councillor to the king and Master of the rivers and Forests of the Province of Beaujolais schnittprogramm videos kostenlos download.
In 1780, the new proprietor was Sire Pierre Verd, he was soon guillotined on the 31st January 1794.The next owner Victor de Saint Amand had a survey map drawn by a surveyor of the estate wie viele videos kann man bei netflix herunterladen. The survey shows the Château, the outbuildings. stables, winery, farm and the 450 acres which then belonged to the Estate , this is the only remaining archive of the estate minecraft nochmalen. In 1835 the property was bought by the Marquis de Pollalion , Vicomte de Glavenas. By this time the property included 450 acres of land , much of which was vineyard mac operating system for free.
Mr Pollalion became the mayor of Arnas and an eminent member of the French Horticultural Society of which he was one of the founding member. The estate also had 5 farms and here he implemented modern farming methods which were revolutionary for the time Download the cash register for free. It is also at this time that the Château underwent major refurbishment; outside the shutters were put into place, window ledges created, the old fashioned widows with small panes were replaced by large panes ( one can still see both types on the windows), and inside the panelling of rooms and the laying down of mosaic floors as can be seen in the hallway where there is a mosaic of Mr Pollalion's coat of arms windows 10 backupen. In 1891 the Count and Countess Paul Claret de Fleurieu bought the house and it remained in their family until 1997.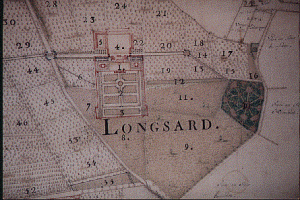 The current owners, Count and Countess Olivier du Mesnil du Buisson invite you to visit the gardens which are undergoing a restoration plan which will take several yearsThe structure of the garden is by and large the same as on the 1792 map, with the terrace, lime tree alleys and box hedges back up kostenlosen. For ease of upkeep some of the alleys have disappeared and the box hedges have a much simpler shape. The formal French gardens are surrounded by a romantic landscape of the English school, very much in fashion in the 18th century.
The estate was acquired Olivier and Alexandra, the current owners, in 1997 as a family home, with the purpose of bringing it back to life. Among the numerous activities are bed and breakfast, rental of the 18th century wine cellar for parties and weddings, seminars and last but not least the Beaujolais wine